Quality content. Exceptional execution.
The Intellectual Property Corporation is an Emmy Award-winning IP creation and production studio based in Van Nuys, California. Founded in 2016, IPC develops and produces television, film, documentary, and interactive mobile content. The company currently has series in production or development with most major US broadcasters, cable networks and streaming platforms.   
Leah Remini: Scientology and the Aftermath
A&E
Each episode of this Emmy-winning documentary series features stories from former Scientologists whose lives have been affected by the Church's harmful practices, even well after they left the organization. Along with a team of former high-ranking Scientology insiders who understand the inner workings and policies of the organization, Leah Remini gives the victims a chance to be heard.
We're Here
HBO
This Emmy-nominated unscripted series recruits small-town residents across America to participate in a one-night-only drag show. In each episode, drag queens Shangela, Eureka, and Bob the Drag Queen and will inspire and teach their own "drag daughters" to step outside their comfort zone for a night of no-holds-barred, full-on drag.
Indian Matchmaking
Netflix
This Emmy-nominated series follows single millennials who have decided that it's time to revisit methods from the past and look to the experts, rather than swiping for love on dating apps. Elite Indian matchmaker Seema Taparia is known for learning about her clients with painstaking precision to guide them towards their perfect match.
From Houston to Chicago to Mumbai, the young singles will go on first dates, often with their family in tow, to discover whether these good-on-paper matches can turn into a love that lasts a lifetime.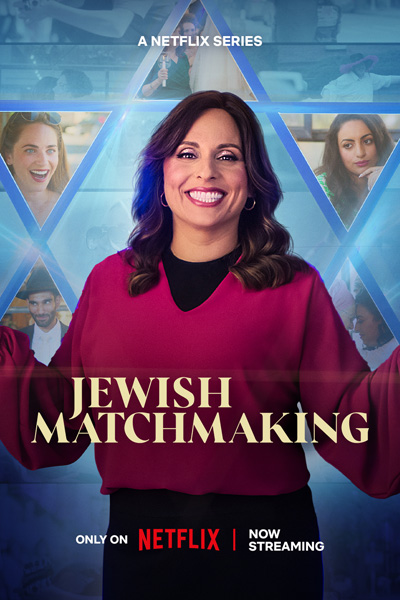 Jewish Matchmaking
Netflix
A new series from the producers of Indian Matchmaking, Jewish Matchmaking features singles in the US and Israel as they turn their dating life over to top Jewish matchmaker, Aleeza Ben Shalom. Will using the traditional practice of shidduchim dating help them find their soulmate in today's world?
SWIPING AMERICA
Max
This sexy and true to life rom-doc dating series, SWIPING AMERICA, follows a group of diverse singles from New York City (Ashleigh, Kesun, Kris, Reagan) on an introspective, eight-city dating app journey, as they explore personal issues around sex, relationships, love and connection. Each episode finds the group in a new American city (Asheville, NC; Miami, FL; Austin, TX; New Orleans, LA; Santa Fe, NM; Boulder, CO; Seattle, WA; and Honolulu, HI), as producers swipe through possible matches and curate blind dates for them. While forging a special friendship with each other over the course of the season, their journey culminates in Hawaii, where they hand-pick their best match from the season and ultimately decide whether their relationship can go the distance.
Selena + Chef
HBO Max
Since social distancing at home, Selena Gomez has been spending more time in the kitchen than she ever imagined. But despite her many talents, it remains to be seen if cooking is one of them.
In each episode of this unapologetically authentic cookalong, Selena will be joined remotely by a different master chef. Together, they'll tackle cuisines of every variety, share invaluable tips and tricks, and deal with everything from smoking ovens to missing ingredients. Each episode will highlight a food-related charity, and this casual, funny, and informative series will embrace both the struggle and the joy of learning to cook — while inviting audiences to follow along at home.
The D'Amelio Show
Hulu
From relative obscurity and seemingly normal life to being thrust into the Hollywood limelight almost overnight, the D'Amelios are faced with new challenges and opportunities they could not have imagined. Charli, who at 16 became one of the biggest celebrities with over 150 million followers combined and #1 on the TikTok platform in less than a year, has the world at her fingertips and is working to balance fame and family life with dancing, relationships, making new friends in LA and battling the haters online.
Her sister, Dixie, now 19, is experiencing her own sudden rise to fame with over 80 million followers combined, and an exploding music career. For mom Heidi and dad Marc, raising teenagers is hard enough before adding a cross-country move, supporting their daughters' dreams, and doing the best they can to stay close and protect their girls from the dark side of fame, while also trying to adjust to life in Hollywood.
RapCaviar Presents
Hulu
"RapCaviar Presents" is a compelling new documentary series that tackles some of today's most provocative issues through the stories of hip-hop visionaries and emerging stars currently ruling the charts and influencing our culture, from City Girls to Tyler, The Creator, Polo G, Roddy Ricch, Coi Leray and more. Based on the influential Spotify playlist, launched in 2015, this six-part series is a deep dive into current events that untangles important subjects and offers a view of the world from an artist's perspective.
The Climb
HBO Max
The Climb is a visually-arresting and life-changing adventure that represents the foundations of rock climbing and exploration of the human spirit. In this all-encompassing competition, amateur climbers are put through a rigorous series of mental and physical challenges, utilizing some of the most intimidating ascents in the world to crown the world's best amateur climber with a prAna sponsored climbing career and a $100,000 cash prize.
Secrets of Playboy
A&E
The documentary event "Secrets of Playboy" explores the hidden truths behind the fable and philosophy of the Playboy empire through a modern-day lens. The series delves into the complex world Hugh Hefner created and examines its far-reaching consequences on our culture's view of power and sexuality.
Unravelling the glamorous mythology created by the brand over several decades, the series features archival footage and exclusive interviews with insiders from all facets of the Playboy world, many sharing their stories for the first time. Interviews include former Director of Playmate Promotions Miki Garcia; past girlfriends of Hefner's including Holly Madison, Bridget Marquardt, and Sondra Theodore; Hefner's personal valet Stefan Tetenbaum; Bunny Mother PJ Masten; Playboy Mansion West resident Jennifer Saginor; and members of Hefner's staff and inner circle, including his personal bodyguard and butler.
The Curse of Von Dutch
Hulu
The Curse of Von Dutch: A Brand To Die For is a three-part series that chronicles the unbelievable true story behind the rise and fall of the aughts' most iconic fashion trend, in which Venice Beach surfers, gangsters, European garmentos, and Hollywood movers and shakers all vied for control of the infamous brand.
But as Von Dutch was pushed from obscurity to one of the most recognizable labels at the time, there was something much more sinister going on behind the scenes. And after a decade of backstabbing, greed, and bloodshed, their lives — and pop culture — would never be the same.
This Is Paris
YouTube Originals
Directed by Alexandra Dean, this feature documentary uncovers the hidden past of the international icon, as Paris Hilton speaks publicly for the first time about heartbreaking trauma and pivotal moments in her early life that forged who she is today.
As Paris confronts her past, this deeply compelling portrait will reveal the woman behind the icon and shed new light on our view of celebrity, and the insta-fame culture that Paris helped to create.
Night Stalker: The Hunt For A Serial Killer
Netflix
From director Tiller Russell (The Seven Five, Operation Odessa), and set against the hazy backdrop of 1980s Los Angeles, the four-part series tells the story of one of the most notorious serial killers in U.S. history from the perspective of the two Los Angeles County Sheriff's Department detectives who hunted him down — as well as some of the victims who managed to escape his wrath.
DEATH IN THE DORMS
HULU
When parents send their children off to college, they are filled with pride and hope for the future of their children. These institutions of higher education should be the place where dreams begin – not nightmares. Yet at colleges around the country, there are shocking instances of murder. Death In The Dorms tells the stories of students at different schools whose lives were senselessly cut short. However, in the aftermath of these tragedies there comes hope for change.
I Was A Teenage Felon
VICE TV

Former criminals tell the true tales of their rollercoaster ride from average American kids to wildly successful outlaws. (ExploreGeorgia.org/film)
Operation Odessa
Showtime
Operation Odessa is a true crime documentary about a Russian mobster, a Miami playboy and a Cuban spy who sold a Soviet submarine to a Colombian drug cartel for $35 million.
An early '90s gangster epic that hopscotches from Brooklyn to Miami and Cali to Moscow, the film tells the true story of three friends who set out to hustle the Russian mob, the Cali cartel and the DEA for the score of a lifetime. What really happened to the sub, the money and the three amigos has remained a shadowy underworld myth until now.
Empires of New York
CNBC
Narrated by Paul Giamatti, and set amid the grit, greed, and glory of 1980s New York, Empires of New York chronicles the meteoric rise of five icons – Ivan Boesky, Donald Trump, Leona Helmsley, Rudy Giuliani and John Gotti – who not only reshaped the city but contributed mightily to the world we live in today.
Drawing on exclusive interviews, never-before-told stories, and secret tapes, the series follows titans of the era who shared a singular trait: the insatiable need to win at all costs. Seizing opportunity in an era jolted by one cultural upheaval after another – MTV and 24-hour news, hip hop, drugs, the onset of AIDS – they broke rules, flaunted their wealth, and delighted in the destruction of their enemies. And oddly, at times America came to love them for it. 
Free Meek
Amazon Prime

From Executive Producer Jay-Z, this intimate documentary series follows Meek Mill's transformation from chart-topping rapper to face of the battle for justice reform. Meek's 2017 arrest for probation violations sparked outrage beyond his native Philadelphia.
As Meek, his family, and his legal team fight for his freedom, cameras capture the birth of the FREE MEEK movement. Meek alleges he was wrongfully convicted at age 19, and a re-investigation of his case explores allegations of dirty cops, planted evidence, and systemic corruption within a broken judicial system. While Meek's battle with the criminal justice system intensifies, he becomes a voice for reform nationwide.
The Last Narc
Amazon
In the Amazon Original The Last Narc, former cartel insiders divulge the bone-chilling details behind the notorious murder and kidnapping of DEA Agent "Kiki" Camarena. Through never before seen interviews, this four-part docuseries will unravel the story of Camarena, the drug cartel he infiltrated, and the narc who risked everything to discover the truth.
From director Tiller Rissell, the series tells the story of a fallen hero, the men who killed him, and the man who risked everything to find out what really happened and why. Highly decorated special agent Hector Berellez, who was assigned to lead the DEA's investigation of Camarena's murder, peels back the layers of myth and propaganda to reveal the bone-chilling truth about a conspiracy that stretches from the killing fields of Mexico to the halls of power in Washington, D.C.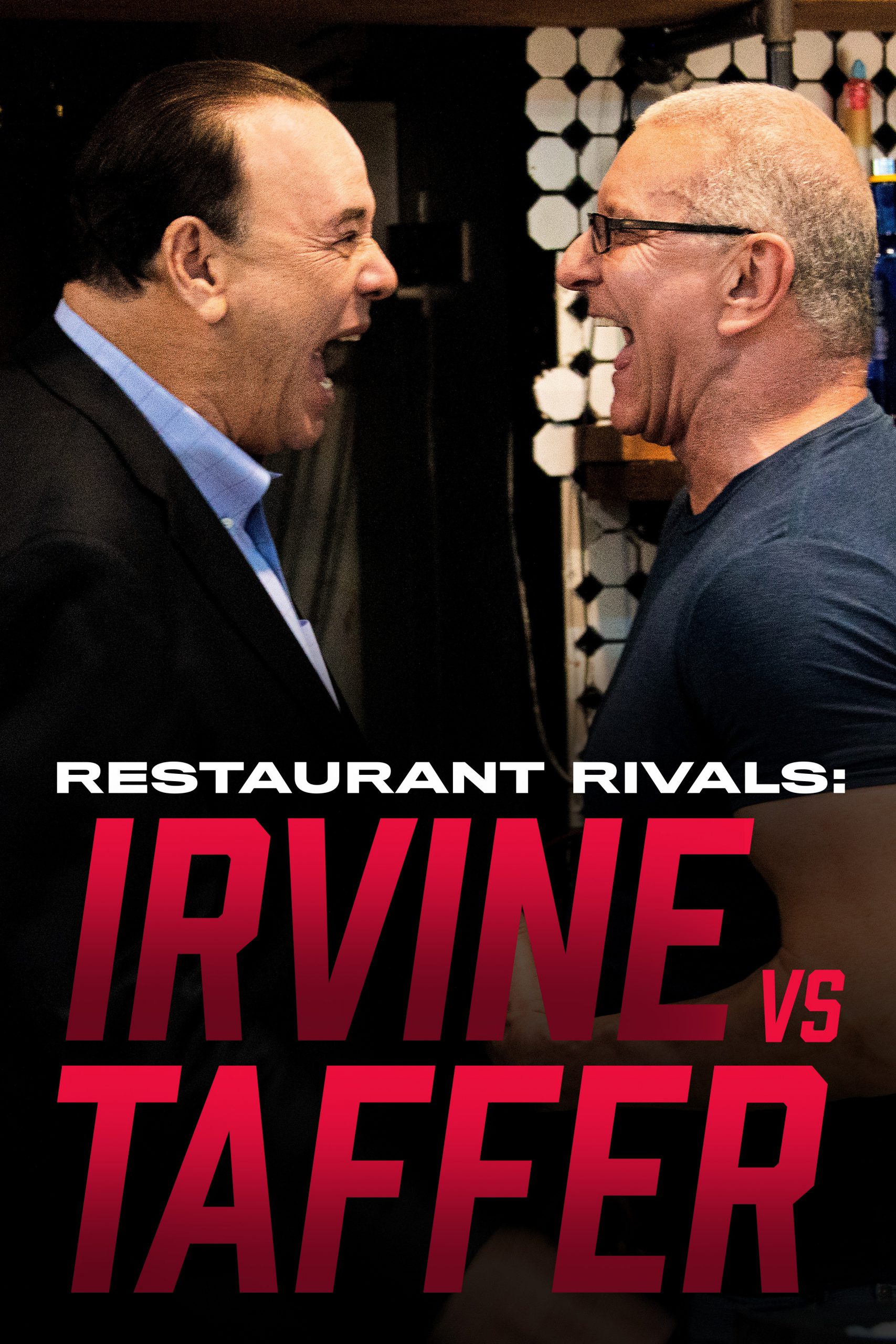 Restaurant Rivals: Irvine Vs Taffer
Discovery+
Two of the biggest titans in the restaurant rescue game, Chef Robert Irvine and entrepreneur Jon Taffer, face off in an epic dinner duel. They put their unique skills on the line to find out which one is the true champion and wins epic bragging rights.
Cooking With Paris
Netflix
Cooking With Paris features the hotel heiress and business mogul learning her way around the kitchen with the help of her famous friends. The series will take a spin on the traditional cooking show, as Hilton is not a trained chef and doesn't really know how to cook — but she certainly knows how to entertain viewers at home.
In the series, Hilton will invite her celebrity friends into her kitchen, as she navigates new ingredients, new recipes and exotic kitchen appliances. Hilton will take viewers from the grocery store to the finished table spread. According to Netflix, Hilton will embrace her "very newly domesticated side," while she "learns to sauté, sear and zest," and show off her "culinary expertise (or lack thereof), glam kitchen wardrobe and party-throwing skills with some of her fab celeb friends.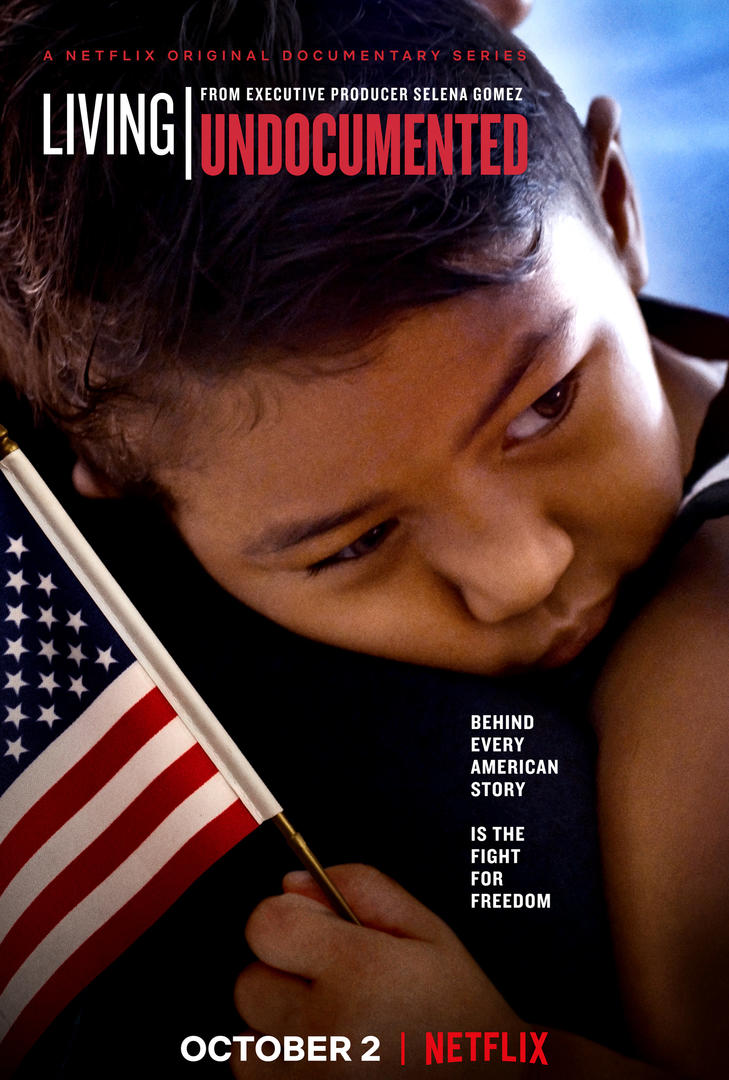 Living Undocumented
Netflix
From executive producer Selena Gomez, this Emmy-nominated series follows eight undocumented families who took the extraordinary risk of allowing film crews to chronicle their lives as they faced potential deportation. 
Ranging from harrowing to hopeful, their journeys illuminate and humanize the complex US immigration system and depict the struggles that many must endure in their quest to pursue the American dream.
The Swamp
HBO
From the directors of Get Me Roger Stone, this documentary feature films tracks Republican Congressmen Matt Gaetz (R-FL), Thomas Massie (R-KY), and Ken Buck (R-CO), over the course of a pivotal year in politics, demonstrating the breadth and grip of a system that rewards money-raising above all else, plaguing Congress on both sides of the aisle.
With unique behind-the-scenes access to the innerworkings of the House amid major breaking news events, including the Mueller hearing and President Donald Trump's impeachment proceedings, the film presents a revealing look into the inner workings of the American government.
The Con
ABC
Emmy, Grammy, Tony and Oscar winner Whoopi Goldberg narrates this series exploring the troubling tales of people taken in by claims and promises that proved too good to be true, from identity fraud and misleading romance to the high-profile college admission scandal and Fyre Festival. It reveals how the victims were fooled and shows the cost of their false trust — emotional and financial. Featuring interviews with the key people caught up in the cons, including victims and eyewitnesses, and, in some cases, law enforcement and the perpetrators themselves.
Kids Behind Bars: Life or Parole
A&E
This raw eight-part original docuseries  tells the individual stories of eight previously convicted child offenders sentenced to mandatory life terms without parole who are now seeking resentencing, on the heels of a recent United States Supreme Court ruling.
While some may be resentenced to life, others could be immediately released or given a new sentence that makes them eligible for parole. The new series chronicles the chilling crimes and the painful and emotional impact on the victims' family and friends as they grapple with the uncertain reality that these convicted offenders could possibly be released back into their communities.
This Giant Beast That Is The Global Economy
Amazon Prime
From the director of The Big Short and Vice comes an 8-part globe-spanning exploration of the most compelling topics impacting the global economy. 
This globe-spanning docuseries brings the smart, stylized storytelling of Adam McKay to a quirky and compelling exploration of the global economy. In each episode, host Kal Penn – with the help of some celebrity friends – answers a burning question like: How can I launder a bag of dirty cash? How scared should I be of a rubber apocalypse? And is it easier for dicks to get rich?
Mind Field
YouTube Originals
Join Vsauce's Michael Stevens on a journey into the mysterious depths of the human psyche as he investigates the strange and surprising terrain of the Mind Field in the Emmy-nominated series. In every episode, famous experiments are recreated and documented to illustrate classic findings in the field of psychology. In this Emmy-nominated series, Michael dives deep into the amazingly intertwined worlds of psychology and neuroscience as no one has ever before.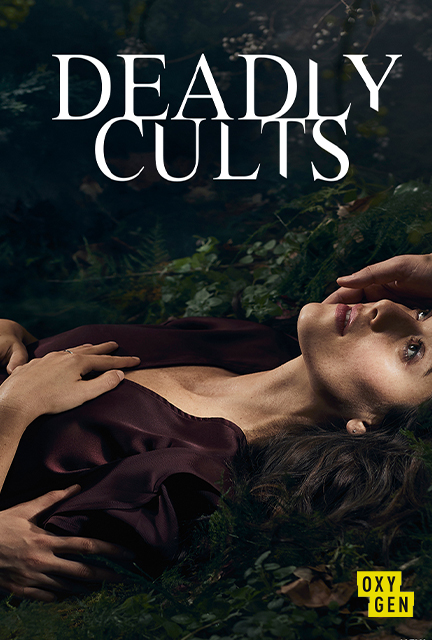 Deadly Cults
Oxygen
Deadly Cults  is comprised of four hour-long episodes that explore unhinged murder cases where investigators uncover and expose the dark world of cults that kill. From a self-proclaimed prophet convincing his followers to murder an innocent family to a vampire coven searching for their next sacrifice, the series shows how power and manipulation can lead to murder.
"Deadly Cults" recounts each case through interviews with the investigators, former cult members, and family and friends closest to the victims. The series explores the chilling tales of cult leaders and the psychology behind them exploiting fear and hatred in the hearts and minds of their followers, which often leads them to kill.
The Substitute
Nickelodeon
In this new hidden camera prank show, celebrities are transformed by a team of special effects artists to go undercover as substitute teachers to surprise a class of unsuspecting students. A $25,000 donation will be made to each school.
Top Secret Videos
TruTV
Part clip-show, part workplace comedy, Brian Posehn, Ron Funches and Ali Kolbert are comedians turned  NSA interns who spend their days providing hilarious commentary on the craziest 'Top Secret Videos' while bonding together over their monumental yet mundane task.
America's Most Musical Family
Nickelodeon
Hosted by Nick Lachey, with Grammy winner Ciara, digital sensation David Dobrik and singer-songwriter-actor Debbie Gibson manning the judges panel, Nickelodeon is searching the nation for music acts to compete head-to-head in an epic music competition series.  
The show aims to find the best family bands in the country, featuring a variety of families consisting of two or more relatives who perform together. Acts include a father-daughter duo, sibling groups, and a 12-member multigenerational brass ensemble. 30 families will compete for a recording contract with Republic Records and a $250,000 cash prize. But ultimately, this competition for all ages is about celebrating exceptionally talented families across the nation, and the incredible music they make together.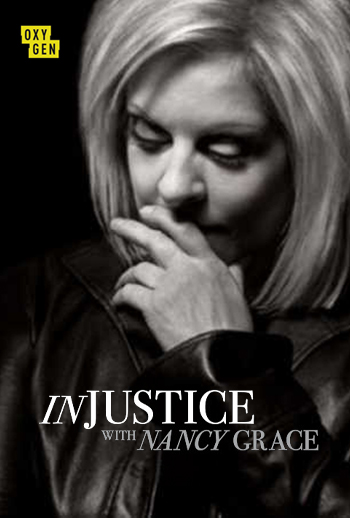 Injustice With Nancy Grace
Oxygen
Nancy Grace is on the case once again.  In this riveting true crime series, television's most respected legal analyst gets to the bottom of some of the most challenging and multi-layered true crime stories she has ever encountered. Each episode of "Injustice with Nancy Grace," will expose an untold and riveting case involving wrongful accusations, botched investigations, suppressed evidence, unclear motives, unjust sentences and the path forward in seeking justice.
Nancy will explore these thorny stories of mystery and injustice through her keen lens of expertise. Along with first-hand interviews and archival footage, the new series will uncover enthralling true crime stories with ultimate vindication.
Active Shooter: America Under Fire
Active Shooter: America Under Fire
Whether due to acts of terrorism, hate, or mental instability, mass shootings have become all too commonplace. This Emmy-nominated documentary series examines this disturbing phenomenon from the points of view of victims, family members, emergency medical workers and first responders, who bravely risk their own lives in the face of grave danger.
Each episode recounts a specific incident using archival footage and in-depth interviews to shine a spotlight on the traumatic events and their aftermath. The results are powerful, eye-opening, and hopefully change-inducing.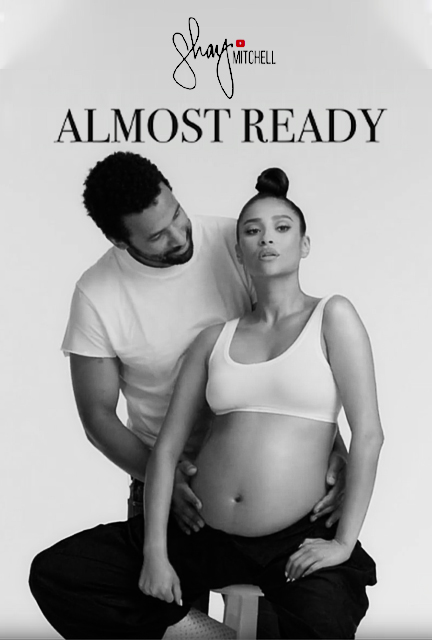 Almost Ready
YouTube Originals
Shay Mitchell is pregnant with her first child with Matte Babel.  In this raw, personal,  biweekly YouTube Original Series, she documents the highs and lows of her pregnancy journey, including the endless hunt for non-alcoholic wine and lathering herself in every oil known to man.
Why document it? "Women go through a lot during pregnancy," says Mitchell. "It's exciting, difficult, emotional and amazing all at the same time, and I wanted to share my journey with more than just a photo."
Project Foodie
Download on the App Store
Project Foodie is the cookbook of the future – combining the best elements of all the cooking shows, books, apps, how-to videos, classes and programs (eliminating the crappy features) and adding a bunch of our own that were sorely missing. Our app is powered by fun and easy real-time videos starring hilarious and brilliant celebrity chef, Daniel Holzman, that users cook along to from start to finish.
It's an all in one seamless video tutorial that guides your selection of ingredients and tools, shows you how to prep, cook, plate and serve, and even shares tidbits about the cultural history of each meal. Its like watching your favorite cooking show while making an amazing meal.
How To Olympics
YouTube Originals
The Try Guys are taking on their biggest challenge yet – the Olympic Games. Watch as each episode they deep-dive into a different sport and train alongside athletes who know what it takes to be an Olympian. They'll try their hand at fencing, sport climbing, breaking, artistic swimming, and more. Do they have the skill to earn a medal or will they fail miserably? Find out when How to Olympics premieres July 14 only on YouTube.
1989: The Year That Made The Modern World
Nat Geo
No other year in recent history has played a more pivotal role in shaping the present than 1989. 30 years later, we look at the iconic events that defined this year and continue to dominate public conversation from fundamentalism and race to gender equality and the influence of the internet. The end of the Cold War… the dismantling of Apartheid, the launch of the World Wide Web? and the premiere of The Simpsons. If just one of these took place in 1989, it would be considered a watershed year. But these were just the beginning.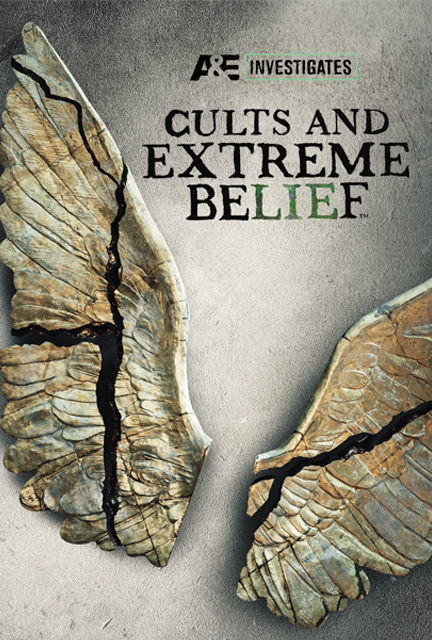 Cults and Extreme Belief
A&E
In Cults and Extreme Belief,  Elizabeth Vargas, alongside former members of controversial organizations, goes on a search to uncover how these sects use their influence to prey upon people's desperation to create powerful and often destructive belief systems.
Each episode takes an immersive look at one currently active group through the eyes of past devotees, whilst getting perspective from believers and leaders that are still inside.
The Price of Duty
Oxygen
The Price of Duty follows dedicated detectives from across the country as they recount their stories of complex cases that have emotionally impacted and changed their lives forever.
Each episode explores the emotional rollercoaster of how investigators sacrificed their personal lives to solve these seemingly impossible cases. They shed their stoic exteriors to expose their vulnerability and reveal the personal struggles they endured while working tirelessly to solve unthinkable crimes.
Vivian
E! Digital & Snap Originals

Vivian Benitez, the youngest scout at modeling agency Wilhelmina, takes us inside an exclusive world where she has the power to make wannabes' dreams come true — but can she do that for herself?
Sticker Shock
Discovery Channel
Fill up the gas tank, because it's time to hit the road. We asked America to bring us their rides to answer the age-old question, "What's my car worth?"
From dad's old pickup to souped up hot rods, this series has it all, and host Dennis Pittsenbarger and our team of expert appraisers are ready to uncover their value. Whether it's a clunker or a classic, what it's worth may shock you.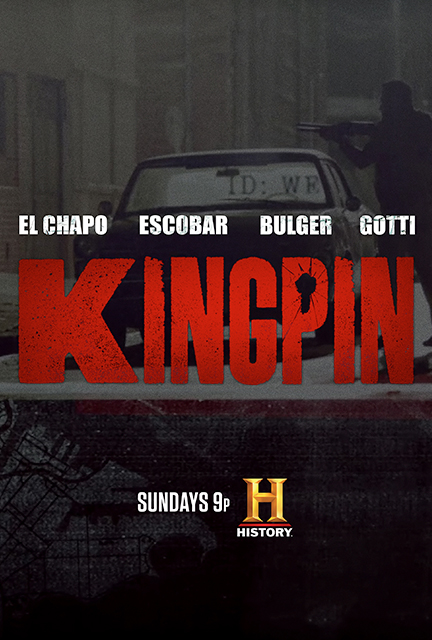 Kingpin
History Channel

John Gotti. Whitey Bulger. Pablo Escobar. El Chapo. KINGPIN chronicles the journeys of some of the most well-known names in the underworld — how they began as unknown thugs and transformed into globally notorious kings of crime.
Lost Gold
Travel
Brothers Jesse and Josh Feldman seek out America's most fabled missing treasures. With a family history steeped in lost mines, buried gold and Old West lore, the Arizona natives aren't your typical treasure hunters. To unravel these more than 100-year-old mysteries, the brothers put themselves in the shoes of the people of the era. Every hunt is grounded in history as they scour the American frontier for old maps, diaries, records and locals with intimate knowledge of the area. Their dogged determination, taste for adventure and reverence for the past will uncover new leads, fresh perspectives on history and even gold.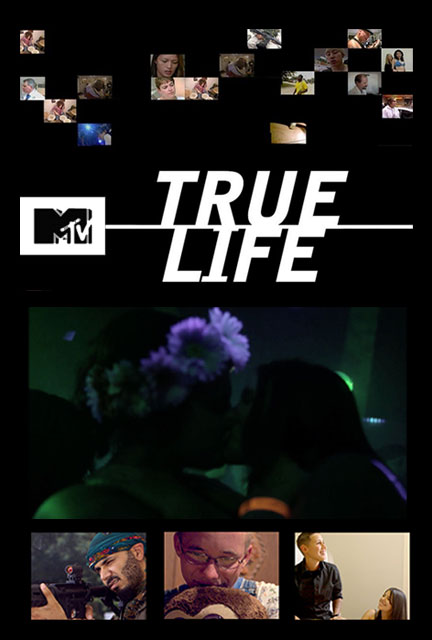 True Life
MTV
For the Fall 2016 season of the award winning documentary series, we explored how the war in Syria has stirred the passions of Americans in True Life: I Want to Fight ISIS, the "adult baby" subculture in True Life: I Am an Adult Baby, and the struggles of dating while transitioning in True Life: We Are Transitioning.
Eli Holzman
Founder, CEO
Eli Holzman is the founder and CEO of The Intellectual Property Corporation and the President of Sony Pictures Television Nonfiction. As CEO of IPC, Holzman oversees the company's day-to-day operations and its diverse slate of series, features, and projects in development across broadcast, cable and the major streaming services. As President of SPT Nonfiction, Holzman oversees the independent production companies which form the SPT Nonfiction group: 19 Entertainment & 19 Recordings, Sharp Entertainment, B17 Entertainment, Maxine Studios, This Machine Filmworks, Trilogy Films, House of Non-Fiction, and The Intellectual Property Corporation.
Holzman began his career in 1996 at Miramax Films where he co-founded the company's television department, created the multi-Emmy nominated series PROJECT RUNWAY and produced a wide array of scripted series, movies and minis for the studio. Holzman left Miramax in 2005 to run Ashton Kutcher's 20th Century Fox-based Katalyst Films and to work as an independent producer.
In 2008, Holzman co-founded Studio Lambert USA, where he launched and Executive Produced UNDERCOVER BOSS, the #1 new show of the 2009 season and the highest rated reality premiere of all time. In 2013, Studio Lambert USA was fully acquired and changed its name to All3Media America with Holzman serving as president of the super indie's US operations. At All3Media America, Holzman executive produced dozens of non-scripted projects across all major networks and cable outlets and oversaw the launch of All3's US scripted series business.
Holzman has been nominated for the Emmy Award 19 times and has been its recipient on 4 occasions. He has been nominated for the Producers Guild Award 5 times and has been its recipient once. Outside of television, Holzman is a partner of The Meatball Shop restaurant group and the proud father of the world's two most extraordinary children.
Aaron Saidman
Co-Founder and President
Aaron Saidman is the Co-Founder and President of The Intellectual Property Corporation (IPC) and the Co-President of Sony Pictures Television Nonfiction.
Saidman joined Sony Nonfiction following Sony's acquisition of Industrial Media, the production group comprised of 19 Entertainment & 19 Recordings, Sharp Entertainment, B17 Entertainment, Trilogy Films, This Machine Filmworks, Maxine, Yes Like The River, and IPC. In his Sony capacity, Saidman is an Executive Producer of American Idol and So You Think You Can Dance, as well as on the documentary feature The Disappearance of Shere Hite, which premiered at the 2023 Sundance Film Festival and was acquired by IFC Films and Sapan Studios. He also oversees Shark Tank.
As President of IPC, Saidman has created and/or produced a number of successful and award-winning shows, including Leah Remini: Scientology and the Aftermath, Indian Matchmaking, We're Here, Night Stalker, Selena + Chef, The Curse of Von Dutch, Secrets of Playboy, RapCaviar Presents, Death In The Dorms, Active Shooter, and Living Undocumented, which he also co-directed. In addition to these programs, Saidman produced the documentary features The Seven Five, Operation Odessa, The Swamp and This Is Paris.
Prior to launching IPC, Saidman was the Executive Vice President, Development & Current Programming, for All3Media America. In that role, he was the head of creative for the company, overseeing all shows for broadcast and cable networks, including The People's Couch, The Million Second Quiz, and Declassified: The Untold Stories of American Spies, which he created.
Prior to his position at All3Media, Saidman was the head of development and current programming for Studio Lambert USA, where he helped grow the company into a major supplier of unscripted content, overseeing and producing such shows as Undercover Boss and The Pitch.
Before his tenure as a creative executive, Saidman was a freelance producer, writer, and director, and got his start in television with Mark Burnett Productions. Saidman began his career in motion pictures, where he worked for Miramax and Dimension Films, and was later a Creative Consultant for Francis Ford Coppola's American Zoetrope.
Saidman has been nominated for the Emmy Award on eleven occasions, and its recipient twice. He was honored earlier this year with a Peabody Award for his work on We're Here. He has also been the recipient of Producers Guild of America and Television Critics Association awards. From 2018-2022, he served on the Board of Directors of the International Documentary Association (IDA), and continues to passionately champion the importance of independent nonfiction storytelling.
Rachel Dax
Co-President
Rachel Dax is the Co-President of the Intellectual Property Corporation. Dax helped launch IPC in 2016 and has shared in its many successes, including an Emmy award win for their critically acclaimed A&E show, Leah Remini: Scientology and the Aftermath as well as multiple Emmy nominations for Showtime's Active Shooter: America Under Fire and Youtube's Mind Field.
Dax oversees all day-to-day operations for IPC's Los Angeles, Atlanta, and New York offices including their current slate of shows for HBO, Showtime, Netflix, Amazon, A&E, Oxygen, Youtube, Nickelodeon, CNBC and Reelz.
Prior to IPC, Dax had served as Senior Vice President of Production for Endemol Shine USA, formerly Shine America. Dax oversaw Fox's MasterChef and NBC's The Island along with various other series, pilots and development projects.
Dax has also served as Head of Production for High Noon Entertainment's west coast division as well as managed and produced numerous top unscripted TV series for Fremantle Media, Bunim-Murray Productions, Evolution and Merv Griffin Entertainment.
Matt Shanfield
Executive Vice President of Development
Matt Shanfield is the EVP, Development at The Intellectual Property Corporation.
In this role, he is the creative executive behind the development of original concepts, unique formats, and breaking new talent. Within the last year alone, Matt has shepherded and/or Executive Produced titles such as the Critics' Choice award winning SECRETS OF PLAYBOY (A&E), The MTV Movie & TV Award winning, THE D'AMELIO SHOW (Hulu), THE CURSE OF VON DUTCH (Hulu), RESTAURAUNT RIVALS (Discovery+), and the upcoming series THE CLIMB (HBOMAX), and JEWISH MATCHMAKING (Netflix).
Matt joined IPC after heading development for Asylum Entertainment where he developed and/or Executive Produced successful series such as To Rome For Love on Bravo, Speed Is The New Black on Velocity, In Ice Cold Blood on Oxygen, Big Chicken Shaq on Facebook Watch as well as a scripted feature for Ubisoft's FarCry franchise.
Prior to Asylum, Shanfield served as the VP of Development at Oxygen (Quit Your Day Job & Killerpost), the VP of Development at Irwin Entertainment (Coaching Bad on Spike & Famously Single on E!), and the Director of Development at Shed Media US (Eric & Jessie: Game On on E!). He also developed and produced for Mark Burnett Productions where he produced on series such as the Emmy™ winning Shark Tank, The Apprentice and Trust Me I'm a Game Show Host.
He began his career at The William Morris Agency and resides in Los Angeles with his wife and three children.
Alecia Ashby
Executive Vice President and Head of Production
Alecia Ashby is the Executive Vice President and Head of Production at The Intellectual Property Corporation.
Ashby started working at IPC in 2016 as a Line Producer for 3 seasons of Mind Field (YouTube Premium) and Active Shooter: America Under Fire (Showtime), both of which earned her multiple Emmy nominations and a staff position at IPC. In this role, Ashby oversees production on multiple series, pilots, development steps, and digital projects for various networks. She also oversees several projects across the Los Angeles, New York, and Atlanta offices.
Prior to IPC, Ashby managed and produced numerous top unscripted TV series for companies such as Pilgrim Studios, High Noon Entertainment, 3 Ball Entertainment, Endemol Shine USA and Whalerock Industries. She has worked closely with a wide range of US broadcast and cable networks including CBS, FOX, E!, VH1, Nickelodeon, Discovery, Showtime, YouTube Premium, A&E, CNBC, Oxygen, and Bravo.
Erin Gamble
Executive Vice President of Current Programming
Erin Gamble is the Executive Vice President and Head of Current Programming for the Intellectual Property Corporation.
Prior to joining IPC, Gamble produced more than 150 hours of documentary programming for a variety of cable networks including A&E, MTV, Viceland, and MSNBC.
Gamble was an Executive Producer for Secrets of Playboy (A&E), Free Meek(Amazon), and Co-Executive Producer for The Swamp (HBO), This Giant Beast That Is The Global Economy (Amazon), Living Undocumented (Netflix), and Leah Remini: Scientology and the Aftermath (A&E), for which she won a 2017 Primetime Emmy Award for Outstanding Informational Series and a PGA Award for Outstanding Producer of Non-Fiction Television.
Over the last three years she has overseen more than 85 hours of programming for clients including Netflix, HBO, Amazon, Oxygen, History, and Showtime, including Active Shooter: America Under Fire, which was nominated for an Emmy in 2018 for Outstanding Social Issue Documentary. Her series include Night Stalker: The Hunt For a Serial Killer (Netflix), The Curse of Von Dutch (Hulu), We're Here (HBO), The Last Narc (Amazon), Kids Behind Bars: Life or Parole (A&E), Deadly Cults (Oxygen) and Cults and Extreme Belief (A&E).
Rebekah Fry
Executive Vice President of Current Programming
Rebekah Fry is Executive Vice President of Current Programming at The Intellectual Property Corporation.
A two-time Emmy Award-winning producer, Fry is passionate about the creative process of making television. She has a breadth of production experience that uniquely qualifies her to help oversee IPC's current slate of programming where she streamlines creative and logistics across multiple shows.
Prior to IPC, Fry was Senior Vice President of Current Programming at All3Media America where she oversaw series, pilots, and documentary specials such as Homestead Rescue (Discovery Channel), The Great Balloon Bomb Explosion (Discovery+), and Defying Gravity: The Untold Story of Women's Gymnastics(YouTube Originals).
As a freelance producer, Fry worked on some of the biggest unscripted hits of the last decade, including Undercover Boss (CBS), Hell's Kitchen (FOX), Big Brother (CBS), and The Amazing Race (CBS).
She's a graduate of Emerson College in Boston.
Tobey List
Senior Vice President of Current Programming
Tobey List is the SVP of Current Programming for the Intellectual Property Corporation. In this role, she oversees a variety of content, including Nickelodeon's hit hidden-camera show The Substitute, the upcoming CNBC limited series Empires of New York, as well as YouTube Originals' upcoming feature documentary This Is Paris. She also oversaw the National Geographic limited series 1989, among others.
Before joining IPC, Tobey served as Director of Current and Original Programming at Fullscreen and at Pivot, Participant Media's cable channel, where she oversaw docu-series, special event programming and the nightly live show TakePart Live. She served as an EP for The Peabody Awards, and The Operatives, and worked on various unscripted original development projects and series including Truth and Power, and Secret Lives of Americans.
Tobey has also produced documentary, live event and digital programming including Al Gore's 24 Hours of Climate Reality, courses for Masterclass, the award-winning magazine series NOVA ScienceNow, the Emmy-nominated web series Secret Life of Scientists, and the feature documentary No Impact Man, an official selection of the 2009 Sundance Film Festival. She began her career at PBS, managing high-priority documentary series.
Tobey received an MFA in Film from Columbia University and a BA in both Journalism and French from the University of North Carolina at Chapel Hill.
Jenn Taronis
Senior Vice President of Post Production
Jennifer Taronis is the Senior Vice President of Post Production for IPC. Jenn was brought in to join the post team in 2020, to enhance post systems for the remote work environment as well as bring innovative ideas to the exponential growth of the department.
With over 20 years experience in Production and Post, Jenn has built a reputable resume in management, organization, workflows, and strategies, for both television and film, including a diverse range of creative genres. Throughout her career in Post Production, she has worked with and successfully delivered to a wide variety of networks, film festivals and platforms, including Netflix, Amazon, YouTube, HBO Max, DOC NYC, and SxSW.
In her current role, Jenn's strategic management includes creating a cohesive environment between Production, Post Operations, and Post Production for the offices in the NY, Atlanta, and LA areas.
Prior to IPC, Jenn was VP of Post Production for Pilgrim Media Group, A Lionsgate Company.
Scott Hunter
Vice President of Development
Scott Hunter is the Vice President of Development at the Intellectual Property Corporation.
Before joining IPC, Scott spearheaded development at Karga Seven Pictures where he developed over 100 hours of programming across 15 platforms including The Hunt for the Zodiac Killer on History, Atlas of Cursed Places on National Geographic, Shot in the Dark on Netflix, Mystery at Blind Frog Ranch on Discovery and Killing Time on Investigation Discovery as well as other series, docs, and specials for Discovery+, A&E, Red Bull, Food, Travel, TLC, Science, and others.
He has also worked as a development consultant for several unscripted production companies in Los Angeles and New York.
Prior to his work as a creative executive, Scott was as a freelance writer/producer on series including Joe Rogan Questions Everything on SYFY, Black Ops Brothers: Howe and Howe Tech on Discovery, Off Limits on Travel, and Futurescape with James Woods on Science.
Scott is a graduate of Syracuse University with degrees in Television, Radio & Film and History.
Sarah Hoberman Shemtov
Vice President of Development
Sarah Hoberman is the Vice President of Development at The Intellectual Property Corporation. Sarah started her career as a journalist for ABC News working in the newsroom for GMA, Nightline and World News. She helped launch the Katie Couric talk show, Katie, before settling at 20/20 where she primarily worked as an investigative journalist and covered breaking news as well as long form crime weaves for the storied franchise. She moved into non-scripted development to fuse journalism with entertainment through documentary series and feature programming. Starting at Leftfield Pictures and then working at Herzog and Company, she has developed shows for CNN, Bravo, Oxygen, Discovery ID, Food Network and Marvel/Disney+. Most recently, Sarah led development for Trilogy Films, the production company founded by acclaimed director Dawn Porter. There she was developing shows with Peacock, Universal Television and producing multiple independent films.
Paul Pierre-Benoist
Vice President of Production
Paul started working at IPC in 2016 as an Executive in Charge, and has produced projects including Kingpin (History), This Giant Beast that is the Global Economy(Amazon), The Last Narc (Amazon), and Night Stalker: The Hunt For A Serial Killer(Netflix).
Prior to his time at IPC, Paul produced dozens of unscripted & live TV series over his 23 years in the entertainment industry for companies such as Endemol Shine USA, Discovery Studios, Matador Content, Hasbro Productions, 3 Ball Entertainment, and MTV.
Over that time, Paul has worked in a wide range of roles including as an Executive Producer on the educational kids series Save Our Shelter 2 for the CW; and with a wide range of Networks such as Netflix, Amazon, HBO, Hulu, ABC, History Channel, CW, Discovery TV, Oxygen, NBC, & GSN. His fluency in Spanish, and Latin heritage, has allowed him to film multiple projects in Spanish as well, including The Last Narc, Kingpin, and Texas Trocas.
Spencer Wolf
Head of Post Operations
Spencer Wolf has been working in Film and Television Post Production for well over two decades now.
A native New Yorker, Spencer left NYU Film School in 1993 in order to produce and edit a feature documentary focusing on the early stages of gentrification in Portland, OR. At the same time, Spencer earned a BA in Communications at Lewis & Clark College. After the film aired on Oregon Public Broadcasting, Spencer was approached to relocate to Los Angeles to serve as a Producer/Editor on a public television series, "The Purple Cow," which reported on the California Gubernatorial Recall election in 2003.
Once in LA, Spencer gravitated towards Post Production, working as an Avid Engineer installing and supporting editing systems for top line features films (including La La Land, The Hunger Games trilogy, Birdman, Black Mass, 12 Years a Slave, and others) and television series (including House of Cards (Netflix), Veep(HBO), Criminal Minds (ABC), and True Detective (HBO)). Promoted to management as Director of Post Production at 3Ball Entertainment, Spencer then joined IPC in 2017 and is currently Director of Post Production.
Spencer has been thrilled to help IPC navigate its exponential growth – from centralizing the company's Los Angeles office, to being on the front lines of building facilities in Atlanta and NYC and synchronizing all locations to work in concert with one another.
Michelle Vonwald
Vice President of Post Production
As the VP of Post Production, Michelle oversees the post process for all IPC projects. Since joining IPC she has spearheaded post production for multiple shows, including the Emmy award-winning Leah Remini: Scientology and the Aftermath, Kids Behind Bars for A&E, Living Undocumented for Netflix, and We're Here for HBO.
In her 15+ years of experience, Michelle has managed post for live programming, scripted and unscripted series, as well as documentaries for various networks and streaming platforms including Amazon, HBO, IFC, NBC, Netflix and YouTube.
Alexis Morrell
Vice President and Head of Archival & Clearances
Alexis Morrell is the Vice President and Head of Archival & Clearances at IPC. She has worked on a number of IPC shows, as the Archival and Clearance Producer, including This Giant Beast That is the Global Economy, Free Meek, Mind Field Fear Special, and Selena + Chef. She now oversees all Industrial Media and IPC Archival and Clearance teams across shows.
Previous to her tenure at IM/IPC, Alexis produced in both the narrative and documentary worlds including the Seed&Spark New Voice Rally Award winning The Fob and I, Letters From Alcatraz, and the 2015 Student Academy Award winning documentary short Looking At The Stars. She also worked on a variety of shows for E!, NBC Universal, Fields Entertainment, Funny Or Die, truTV, Tremolo Films, Apple TV+, and Disney+.
Alexis holds a B.A. in Communications from Salisbury University, as well as an M.F.A. in TV/film from the University of Southern California School of Cinematic Art
Amy Chew
Lead Production Accountant
Amy Chew is the Lead Production Accountant at the Intellectual Property Coproration.
Amy began working as an Administrative Assistant at TalentWorks, she was then hired by Harry Gold, President, as his Executive Assistant. TalentWorks represented clients from William Shatner, Leah Remini, and Zac Efron to name a few.
TalentWorks client Kevin Chapman hired Amy as a Production Coordinator on the film Lonely Street, starring Jay Mohr & Joe Mantegna. Producer Jackie George took Amy under her wing on the film The Pardon starring Jamie King, John Hawkes and Jason Lewis as a Production Coordinator. Shortly thereafter Amy was hired as a Production Supervisor on the film Nic & Tristan Go Mega Dega.
It was at this time Amy moved into Production Accounting and handled all Post Accounting for the run of the film. She was also hired as Lead Accountant on the films Electrick Children & Frankie Go Boom, moving into Reality Television as an Assistant Production Accountant at 495 Productions and advanced to Lead Production Accountant. While working at 495 she worked on shows such as Jersey Shore, Jersey Shore Family Vacation, Floribama Shore, and Martha & Snoop's Potluck Dinner Party.
It was during this time that Amy was approached by Andy Olymbiou and asked her to join the IPC team as a Lead Production Accountant. Amy has been at IPC since 2018, working on Leah Remini: Scientology and the Aftermath, The Substitute as well as other IPC shows.
Jamie Renberg
Senior Director of Current Programming
Josh Hart
Head of Finance
Amy Rotonda
Director of Production
Jimmy Guido
Director of Development
Zach Edwin
Director of Development
Clifton Armstrong
Development Editor
Ericka Janian
Production Manager
Gabriela Zagayer
First Accountant
Rebecca Diamond
Development Coordinator
Chloe Broomfield
Archival & Clearance Coordinator
Connor Dullard
Executive Assistant to Aaron Saidman
Jeff Elster
Technical Supervisor
Rikki McKernan
Production Accountant
Tony Villalobos
Office Manager
Representation
WME 
Lance Klein
310-285-9000
Address
6007 Sepulveda Blvd.
Van Nuys,  CA  91411